Michigan Residential Net Zero Energy Conference (Oct 20-22)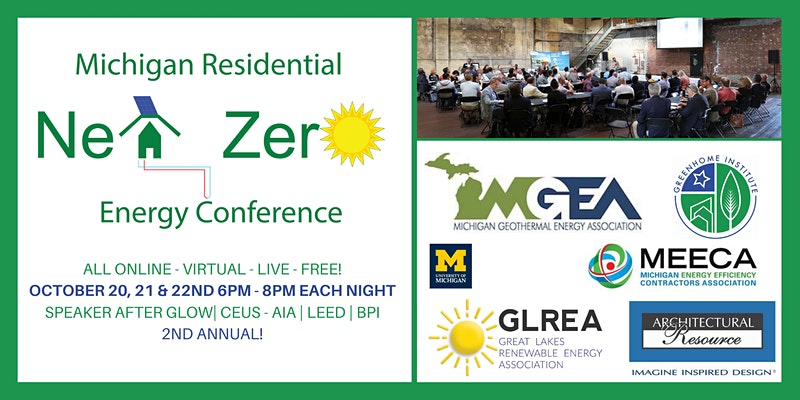 The 2nd annual Michigan Net Zero Energy Residential Conference is bringing together State and Regional experts to discuss and share what a Zero-Net home is and ways to break down the barriers to get new and existing residential buildings to become zero-net. This Conference is for energy efficiency contractors, solar contractors, homeowners, and anybody interested in learning about Zero Net Energy Homes.
Build Equinox's Ty Newell will be presenting about Smart Ventilation on Wednesday, October 21, 7:00 - 7:45 pm (EST) in Breakout Session II (Track 1). Tickets to watch live are FREE, and Continuing Education Credits are available for a small fee!
Michigan Residential Net Zero Energy Conference
Oct 20-22, 2020 6:00 PM - 8:00 PM EST Each Night
Register Now