CERV-UV Now Available for New Orders!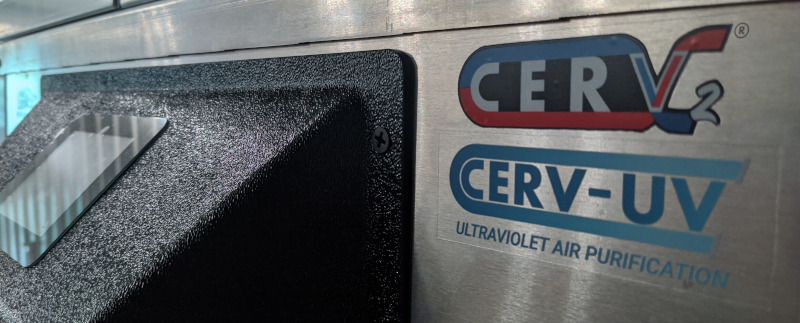 CERV-UV Ultraviolet Air Purification is now available as a factory-installed option for New CERV2 Orders!
Build Equinox is pleased to announce the release of CERV-UV Ultraviolet Air Purification, the newest addition to the CERV family of features and expanded capabilities. Build Equinox initiated research and development of CERV-integrated UVGI (Ultraviolet Germicidal Irradiation) three years ago, resulting in the world's first smart ventilation system with integrated UVGI. Another example of our commitment to leading and advancing technologies for truly healthy homes!
Our new CERV-UV option uses an 18W UVGI light source that produces broadband 250-260nm UV-C without ozone production. This delivers over 5W of UVGI for a single pass kill efficiency of 85%. UVGI radiation disrupts genetic material in microorganisms, providing an additional layer of protection to the health of your home to efficiently destroy microbes in the air as it circulates through a CERV smart ventilation system. These microbes contribute to allergies, poor IAQ, and airborne disease transmission, but also can impede system efficiency and clog condensate lines.
The CERV2's touchscreen also now includes an easy to use CERV-UV Notification menu, allowing you to set reminders for when the UV lamp needs replacement.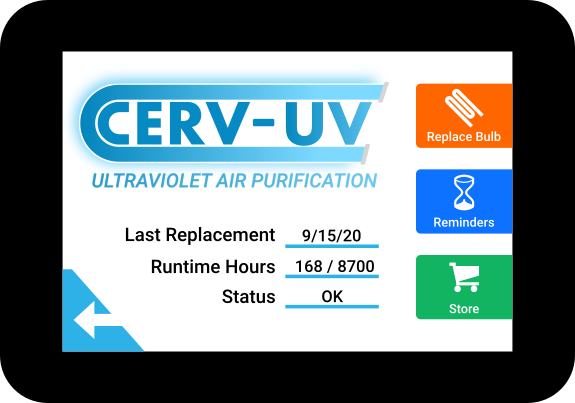 Have an older CERV2 or 1st Generation CERV? We haven't forgotten about you! Stay tuned for next month's newsletter announcement for the upcoming "CERV-UV Retrofit" Kits.