Options & Addons
The CERV comes standard with Enocean Wireless Communication, a low power protocol for interaction with local devices. Wireless range can be up to 300m in open the open and up to 30m inside buildings (depending on interfering materials). Frequency used for these devices is 902MHz. Maximum 18 wireless devices.
Available Wireless Devices:

Ventilation Switch

Active Circuit Transmitter

Remote Sensor

Wireless Relay

Wireless CERV Controller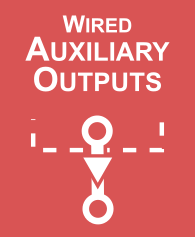 With the Wired Auxiliary Output control, the intelligence of the CERV can be expanded to other devices in your home. The CERV comes with one built in 277VAC, 15A capable dry contact relay, and another six 24VAC or dry contact (user selectable) 0.5A can be added with the I/O Expansion Board.
Available functions for Wired Auxiliary Outputs:

Heat

Cool

Vent

Humidity Removal

Humidity Addition

Heat Exchanger

Zone Damper

Fan Interlock
Other
Turn your house into a healthy home
Fill out the form below and we will get back to you as soon as we can.